Creamhead - Photographs 2019-20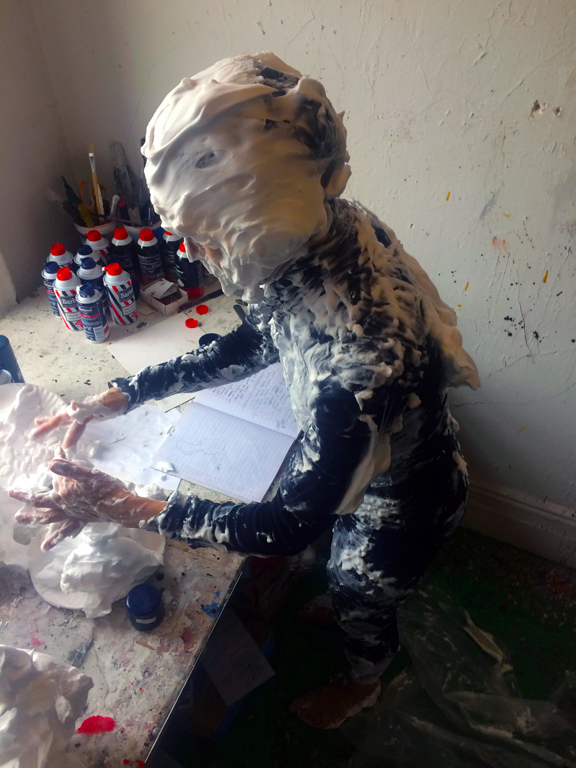 Underland
2019
digital giclee print - edition of 5
46" x 35.5"
Underland is an outtake from the Creamhead1 video shoot. This image reflects the end of a process and shows the careful attention paid to undressing as well as evoking the formal picture plane of a Vermeer painting.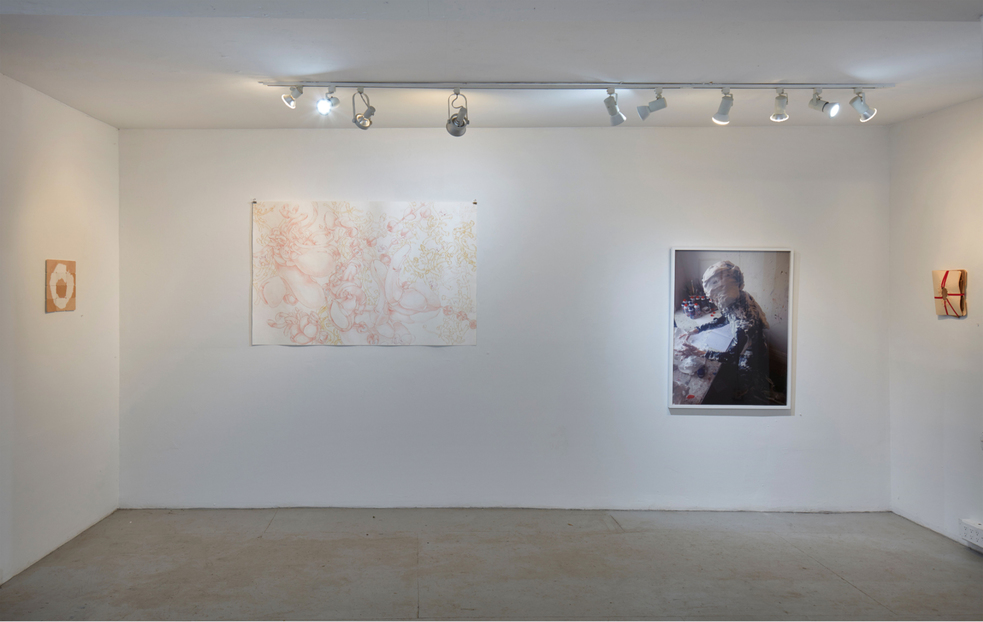 "Underland" Installation view at Bullet Space NYC
2019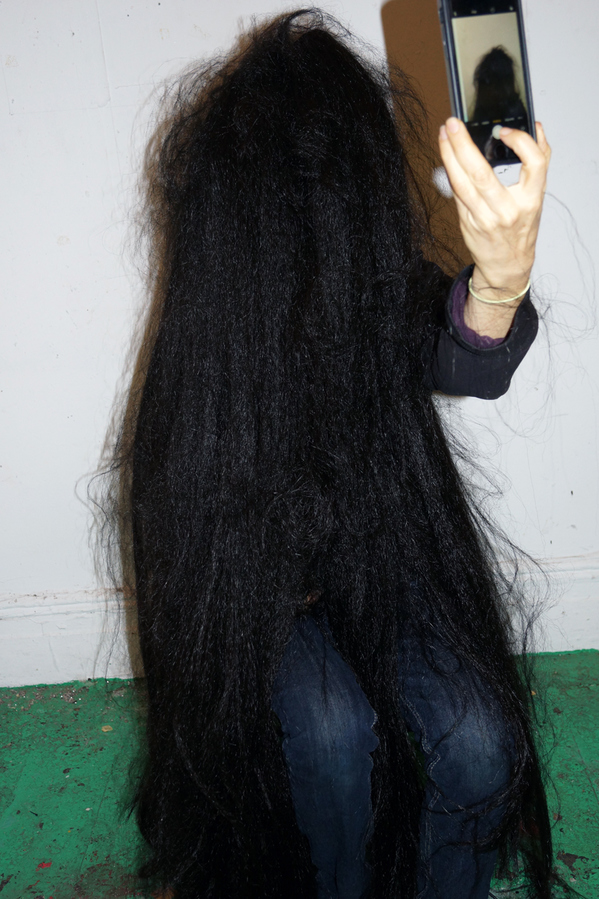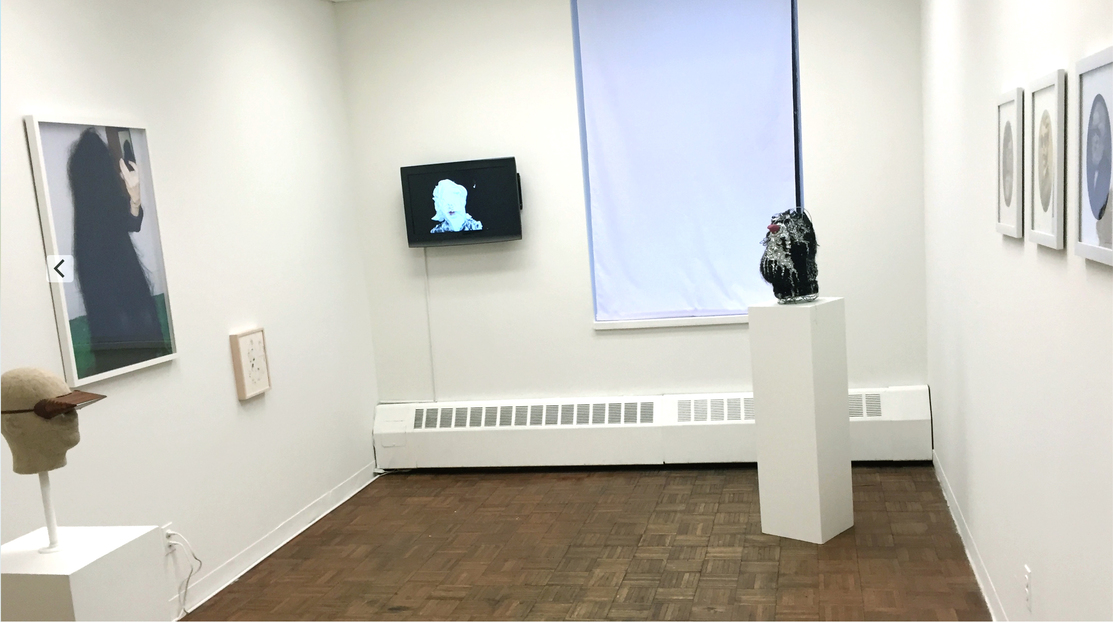 Installation view - "Look 'n Lick" Janice Sloane and Kazumi Tanaka at MH Project NYC
February/March 2020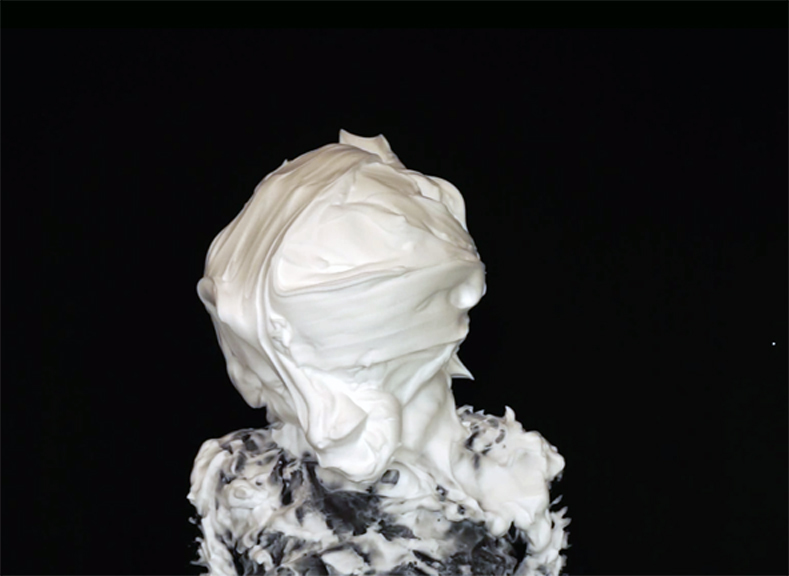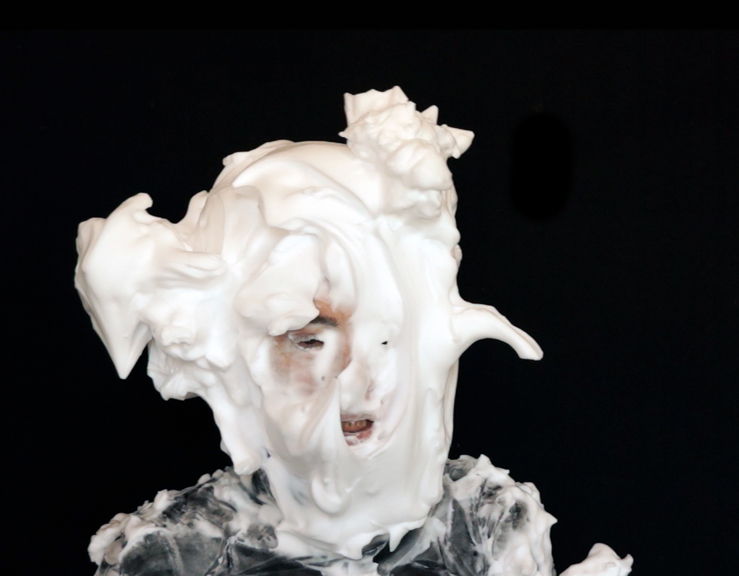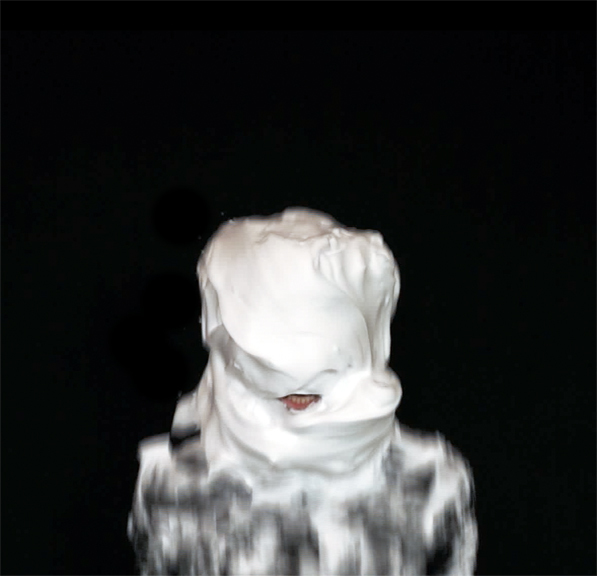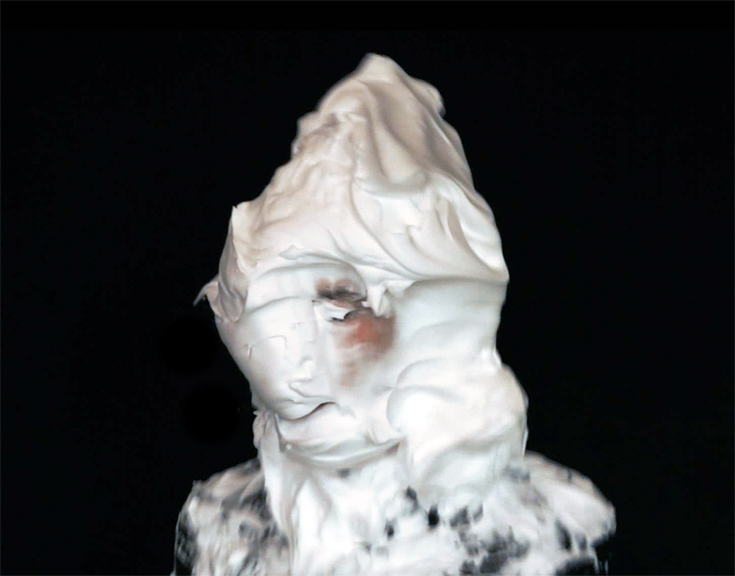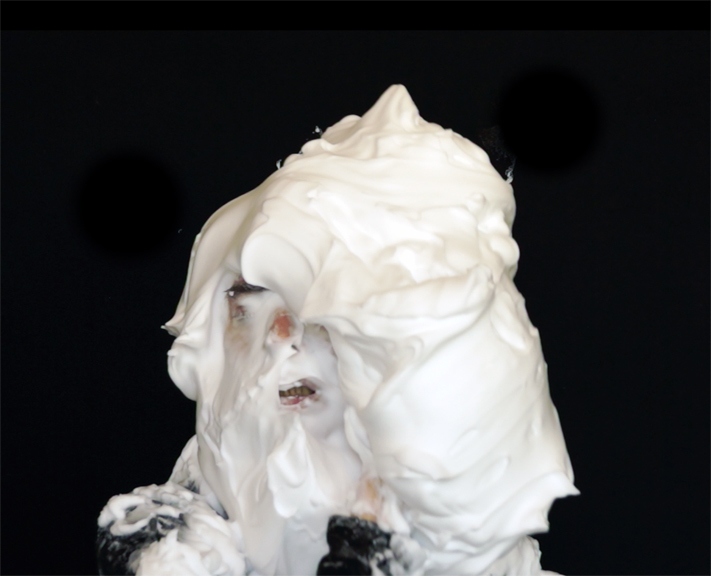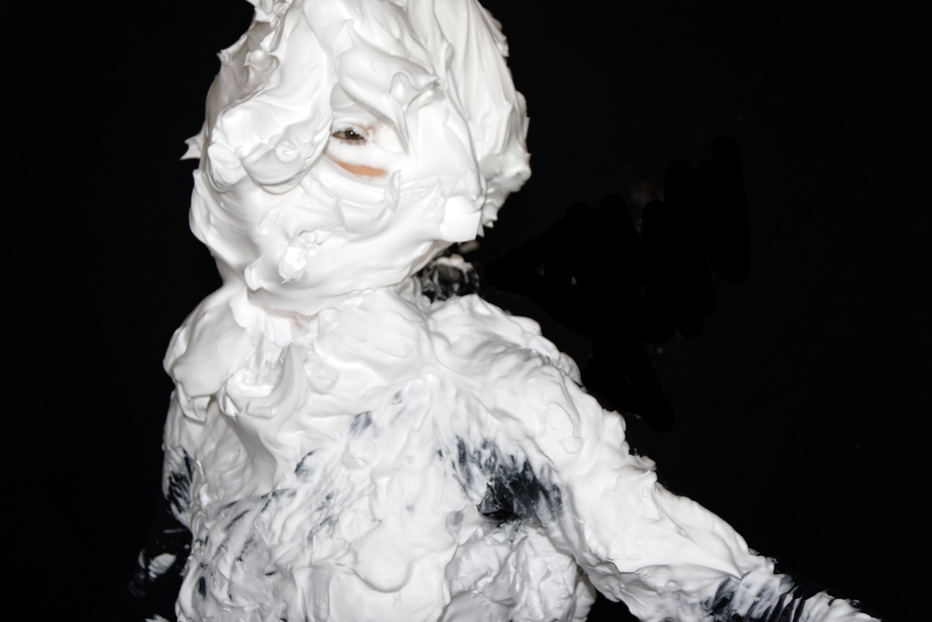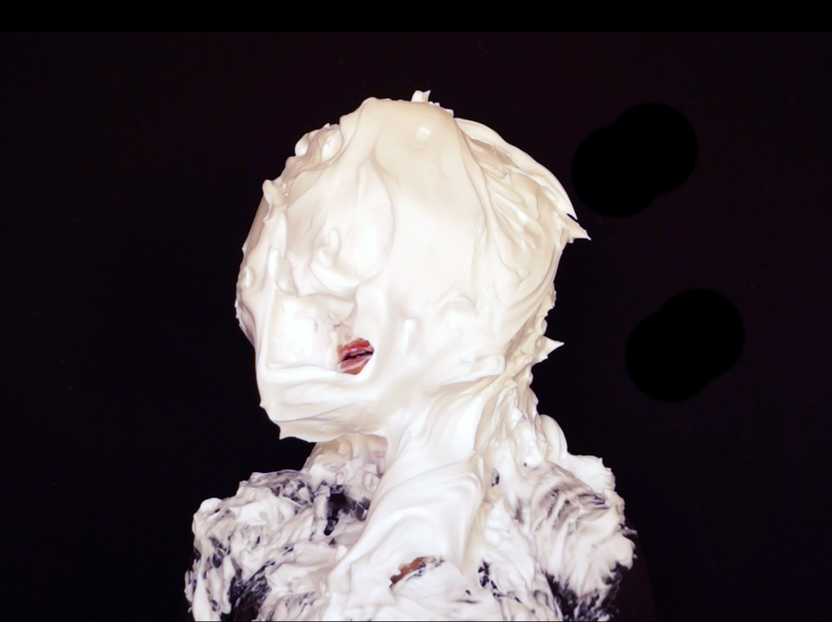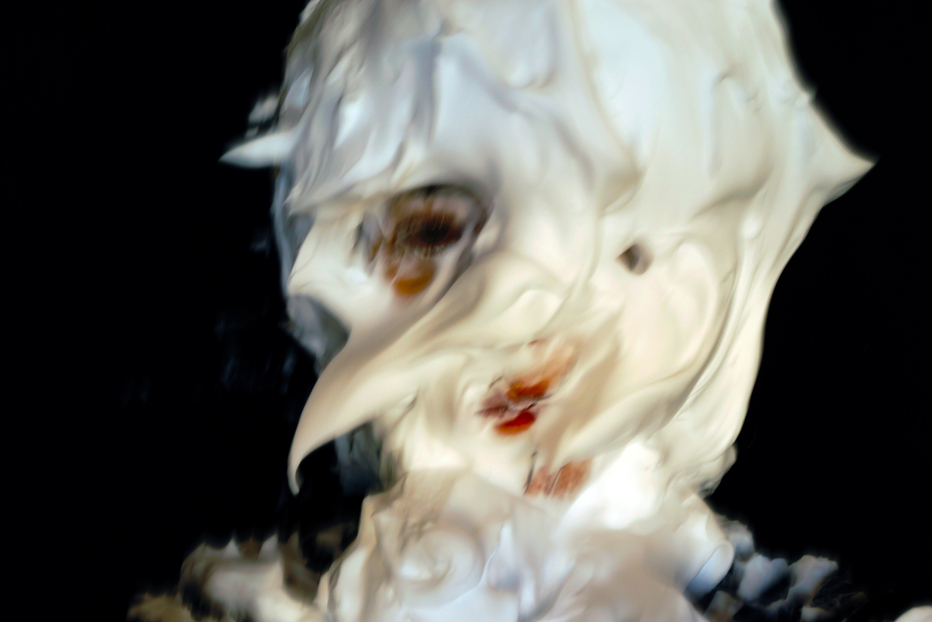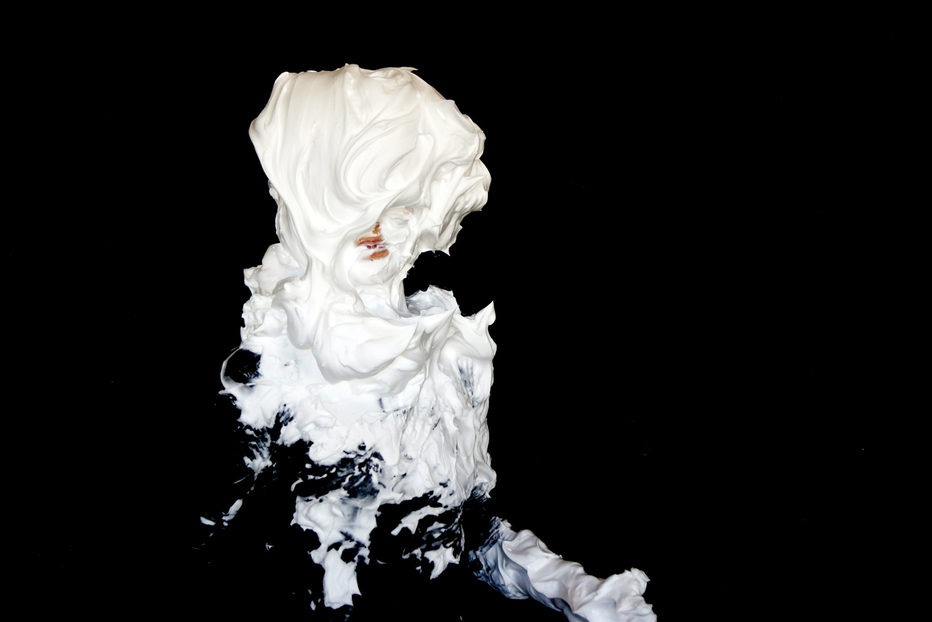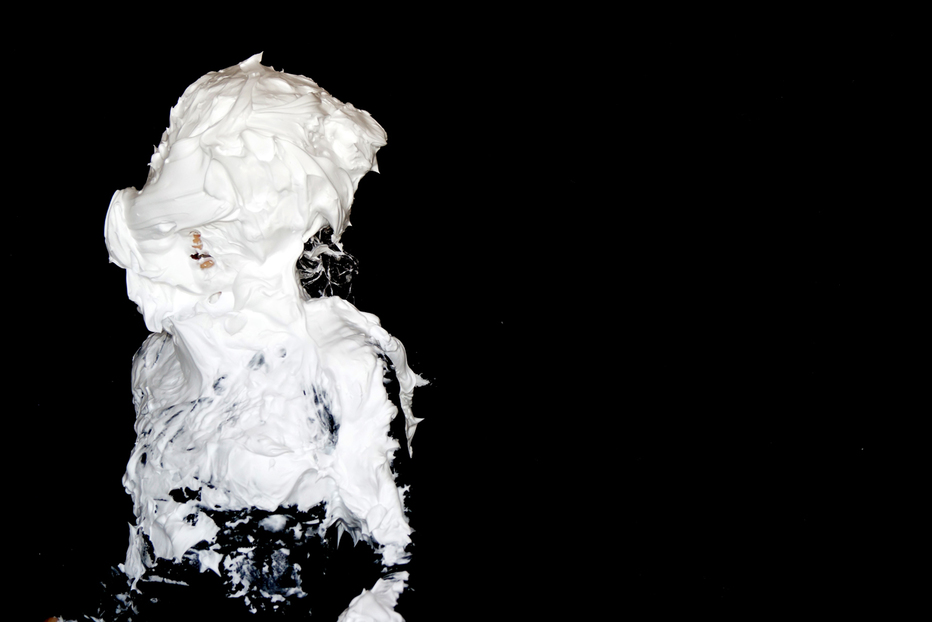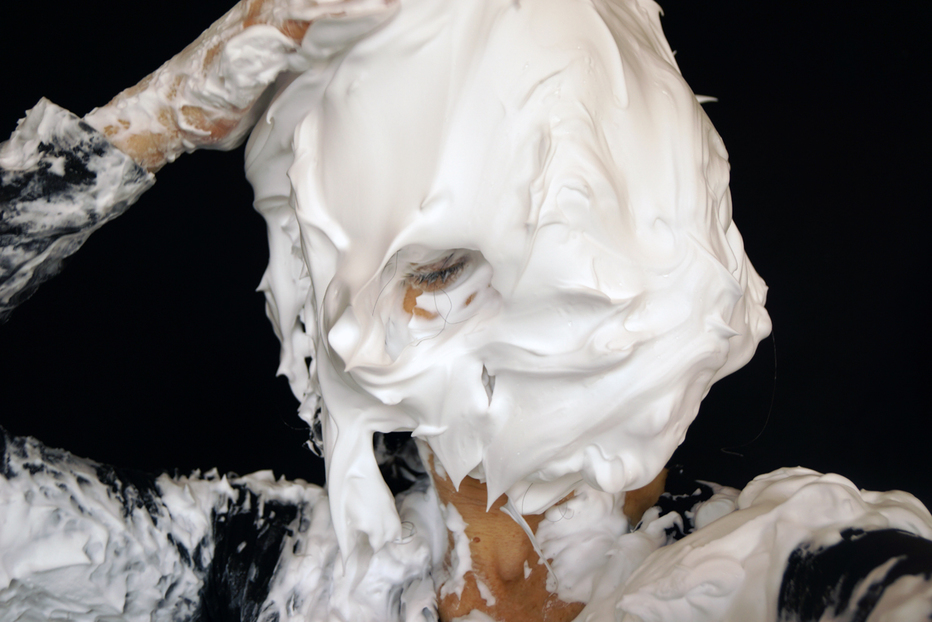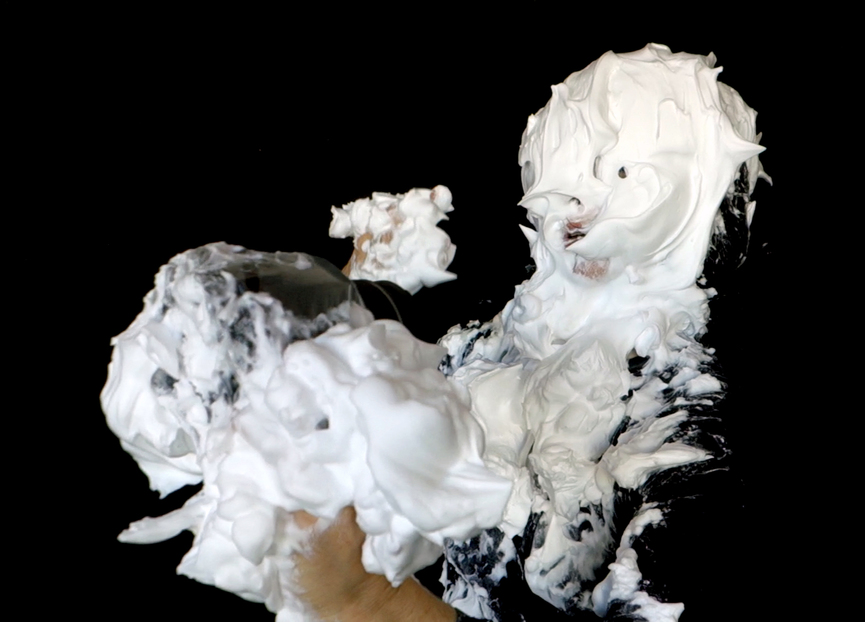 ---

A woman has her head covered with shaving cream. She manipulates the cream over her head for as long as she can before taking a breath. Under the cream she cannot see or breathe. A form of sensory deprivation. She becomes highly sensitive to the nature, feeling and consistency of the cream as she moves it around creating living sculptures in sequence. The breath bursts through. Violently. The sound of the breath. A light soft confinement with an easy to escape. The work is durational and performative yet private and quiet simultaneously.